Mind the gap, use Blanking panels
Our blanking panels are filling the gaps in your server racks! A better control of the airflow in your servers and thus a better reliability. No more, no less. That's what our blanking panels provide. Next to that, they simply look good for they can be made with your logo printed or embossed on them. Standard available in black or white, but any color is possible.
Our blanking panels are specially designed to click between two servers. No screws needed. Easy does it. They always fit with their 19 inch width and height of 1 unit.
Made of high quality polymers, the blanking panels are flame retardant and low smoke, in the unforeseen event of a fire.
Dataplast; we supply solutions.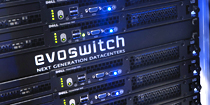 Shut the rack with MultiplU
We have developed a effective and elegant solution for covering large areas of unused rack space; the multiplU. The multiplU is a polymer screen which can be supplied in various lengths. It can be fitted into a rack with special rivets. This taylor made solution is easy to install and has the same characteristics as all Dataplast-products; flame retardant and low smoke in case of fire.
MutliplU is available in black and on request in white. Your logo can be printed on the it.
MultiplU is in its final fase of development and will be on the market in the very near future.
Dataplast; taylor made solutions.
Controlling your cables with the Cableguide
We are developing a solution for controlling the fiberglass cables between the cable tray and your servers. Our cableguide (also called cableguy :-)) is a simple yet cleverly designed device that can be mounted on the cable tray, acting as a passageway to the server units and prevent the cables from getting twisted.
The cableguide is made of several components that can be clicked together depending on the solution you are looking for. All the components are made of plastic, which makes the cableguide very strong and yet very light.
As we speak we are further testing and adjusting the cableguide. It will be available early 2016.
Dataplast; always working on solutions.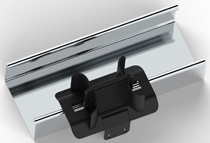 Ask for solutions
In the ever changing world of data centers, IT and internet there are always problems to be solved. In some cases a plastic (polymer) solution is more suitable than one of other materials. Plastics are light, flame retardant, easy to work with. We are producer of all kind of plastic products and always developing new products and solutions.
Do not hesitate to contact us if you have a problem to solve. We might be able to supply the solution.
Dataplast; supplier of solutions.